Hello everyone! This is Kurokawa.
Thank you for your prayers and support.
After about a month and a half in Tokyo, We are now staying in Tochigi prefecture. We have been in Tochigi prefecture for 10 days from August 4 to August 14, and today we have only 5 days left.
During my month and a half in Tokyo, I met with many people who have helped me in the past. The time flew by so fast, and because of Covid, We couldn't meet everyone We wanted to. It's a shame, but We can't just stay in Tokyo. In order to do what I should be doing, I am gradually moving to Minamisoma City, where we will be moving.
When we came back to Japan from America, we had five carry-on bags.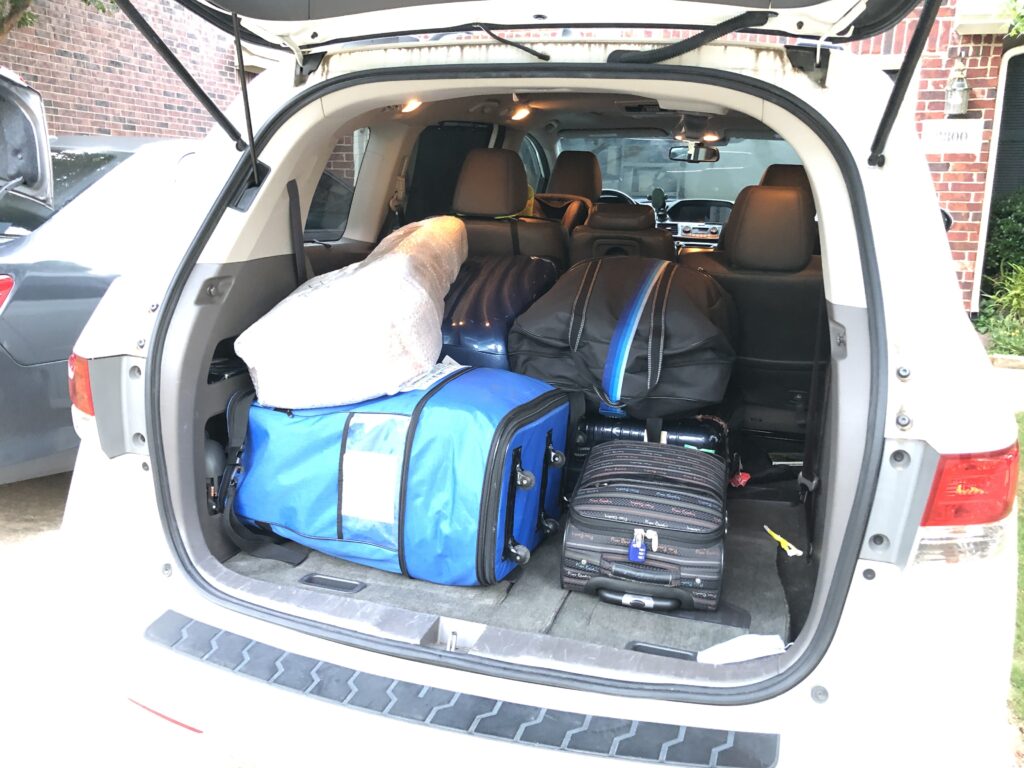 Now that we've moved from Tokyo to Fukushima, we've received a lot of stuff and it's become a huge amount of stuff.
If we are given a home, we would like to make it possible for missionaries and guests to stay there, so we try to take as much as we can that we don't need. This is just a dream of us , but we believe that if it is a God-given aspiration, it will be realized that way. We have also been provided with a place where we can store these items. There are so many people who are helping us with everything. Thank you so much.
After moving to Minamisoma City, we will be renting a room on the second floor of the Haramachi Christian Evangelical Church and looking for a place to live while we are there. We hope to secure a home as soon as possible, up to three months. It will not only be a home for our family, but it will also be our church, so we are leaving it to the Lord and praying for the best. We would appreciate it if you would remember to pray for us.
I have already started to connect with a wide variety of local Christians, mission organizations, churches, and non-Christian migrants through SNS. We've never met any of them in person, and we feel like we're meeting them for the first time since we moved there. We will try to build a strong relationship with each person the Lord leads us to meet, and work hard for missions.
On September 1, I will be participating in a player drive in Fukushima prefecture, heading north from Iwaki.
On October 13, I will be giving a lecture at the Ibaraki Christian University in Christianity Lecture Series.
I am involved as a staff member of the Environmental Consortium Symposium to be held on November 3.
I will be participating in a missionary forum in Fukushima Prefecture on November 23 and 24.

These are the current major plans. If you are interested, please join us. We would appreciate it if you would remember to pray about each of them. We would like to start church planting as soon as we are given a home. Even if we don't have a home, we plan to start around November in Haramachi Ward, Minamisoma City, west of the Joban Line.